The Best Goodbye by Abbi Glines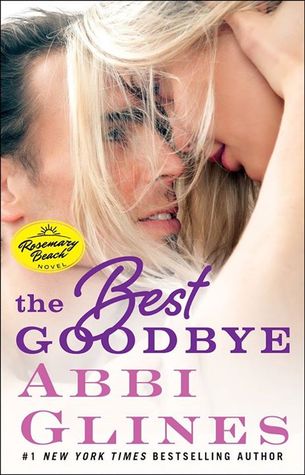 THIS REVIEW CONTAINS SPOILERS!!! YOU HAVE BEEN WARNED!!!
P.S.A First of all, first review of the year! I promise I'll try to write reviews for all the books I read.
This cover confused me for moment until I read the part where Rose (Addy) said she was a natural blonde like her daughter.
Book's about Captain(River) and Rose(Addy). Captain is opening a restaurant in RB and Rose is one of the servers. What Cap doesn't realize until quarter into book is Rose is Addy the girl he thought died when he was just sixteen. And there's one more surprise Ann Frances (a.k.a Franny, where in the hell did Glines get that name from?!) is his daughter.
This book is told two POV's and in past&present. We get to learn more about Cap and Addy's pasts which give you more incite on them.
Now this book was okay for me. It wasn't like her other books where insta love and happily ever afters happened after one kiss. These two MC's took a few punches which I appreciated. BUT I was kinda disappointed in this book. Seemed a little rushed and half hazardously put together.
We just two more books till Rosemary Beach series is over. This book get 3.5 stars