Most Anticipated Books of 2016
I'll be showing my top 11 anticipated books for this year and add the links to Goodreads for the synopses.
BUT
disclaimer they might or might not come out this year fair warning so don't be coming back here saying it because, first I'll totally be sad about it already and the of course "told you so" thing. But the waiting...
September 22nd 2016 by Orion Children's Books
I'm so excited for this book. Six of Crows was just amazing and I need some more of Nina and Matthias. They're just like Jerza to me (the reference is from a Fairy Tail OTP).
March 29th 2016 by Farrar Straus & Giroux
I need to know what the fuck happens. Can't take the pressure not knowing what's happening to my Kestrel. Mama bird is angry.
3.

Until June

by Aurora Rose Reynolds (The Until Series #3)
Summer 2016
Mrs. Reynolds books are damn addicting. Insta-love and alpha male get me each time. It's one of my many addictions and I'm not going to fix it.
4.

Darkest Night

by Cate Tiernan (Birthrights #2)
July 7th 2016 by Hodder
This book was suppose to have come out last year but that didn't happen so, hopefully this year it will. Hopefully...
5.

Untitled

by Sarah J. Maas (Throne of Glass #5)
September 6th 2016 by Bloomsbury USA Childrens
All I need to say...
May 3rd 2016 by Bloomsbury USA Childrens
Team F**king Rhysand bitches!!!
7.

Broken Crowns

by Lauren DeStefano (The Interment Chronicles #3)
March 22nd 2016 by Simon & Schuster Books for Young Readers
What to expect in this book: sadness.
8.

Distraction

by Aurora Rose Reynolds (Underground Kings #3)
Early 2016
Sven and Maggie. That's all I got to say.
9.

Up in Flames

by Abbi Glines (Rosemary Beach #14)
June 14th 2016
Nan's getting her own book. She probably going to be ending up with Major. Who is Mason's cousin by marriage (through Mason's step-dad) and Mason is her half brother through Kiro. Everybody in RB are related somehow.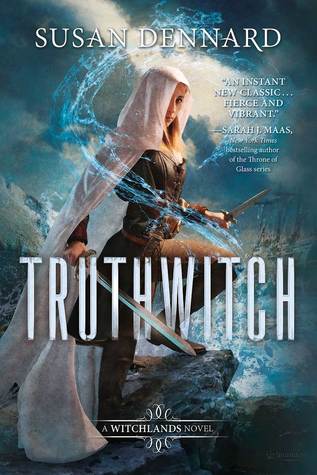 10.

Truthwitch

by Susan Dennard (The Witchlands #1)
January 5th 2016 by Tor Teen
If Sarah J. Maas is in love (she and Susan BFFL by the way) and it's comapred to ATLA I'm going to read it. That's all.
11.

Built

by Jay Crownover (Saints of Denvver #1)
January 5th 2016 by William Morrow Paperbacks
Tattoos and Piercings. Zeb Fuller. Need I say more?!