Favorite Books of the Year (2015 edition)
This year I really narrowed down how I was rating the books I read. Not giving out 4 or 5 stars like they were free samples at a grocery store. I was basically a bitch to all the books I read this year. So without further a do, here's my fave's of the year!!!
11. When I'm Gone By Abbi Glines (#11 Rosemary Beach Series)
Of course there is going to be a Glines novel on here. She is one of my favorite authors of all time and her books are addicting. When I'm Gone is an example of that. Its sequel not so much.
10. Asa by Jay Crownover (Marked Men #6)
Also one of my favorite NA author's Crownover, ended her series with a southern drawl and sweet epilogue. This book is probably is my third favorite book in this series.
9. Voyager by Diana Gabaldon (Outlander #3)
I got addicted to the Outlander series in late 2014. It didn't start getting good until this book came along. Thank goodness it did.
8. Drums of Autumn by Diana Gabaldon (Outlander #4)
Gabaldon keeps on amazing me with her writing (and Brianna & Roger and, awesome sauce). But the book that comes after this sucks hair monkey balls
(IN MY OPINION!!!)
but its savior comes to the rescue in the next book on this list.
7. A Breath of Snow and Ashes by Diana Gabaldon (Outlander #6)
There is a reason why Gabaldon is on this list three times. This book is probably the least boring out of the three on the list. This book ranked then the other two also because someone I have despised since Drums of Autumn finally died. And I clapped, screamed, and cried a little. There is also big ol' surprise at the end folks.
6. The Last Time We Say Goodbye by Cynthia Hand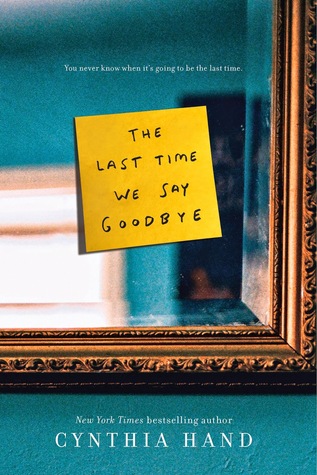 One of the few books that made me cry this year. Oh how this book made me cry and smile also. Hand writes grief so well and I can't wait to read more from her.
5. In the Shadows of Blackbirds by Cat Winter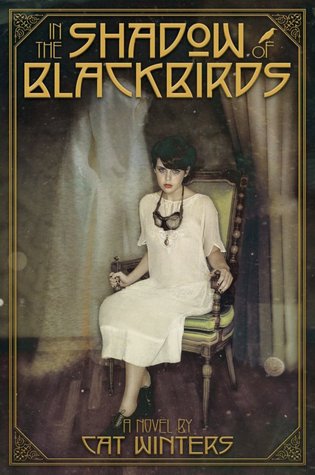 One of the many surprises of this year was this book. Amazing character and plots. And it also scared the glitter out of me. Had nightmares of fucking birds pecking out of my eyes and brains. Yep, paranormal and historical fiction go well each other but, also scare me so well.
4. The Bronze Horseman by Paula Simmons (The Bronze Horseman #1)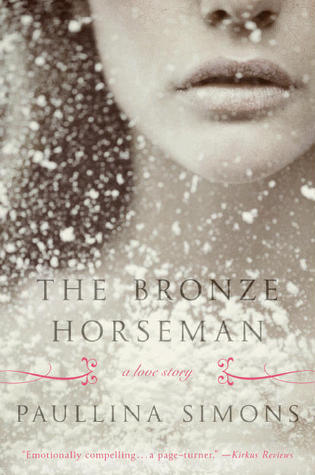 One of my favorite books of all time and also made me cry. Oh how I loved this book oh so much. Tatiana and Alexander are probably one of favorite couples of all time. I wished I could read this book again as a new reader because it's so good.
3. I'll Give you the Sun by Jandy Nelson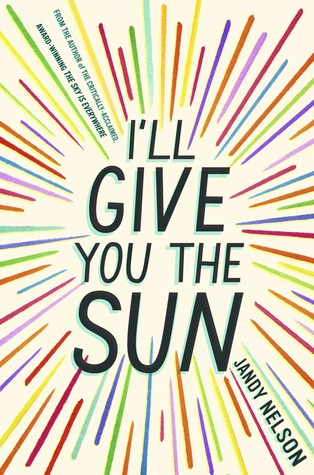 Another favorite book of this year and all time. Nelson like Hand writes grief so well and her prose are oh so wonderful. This is a must read if you love real-life contemporary with splash of metaphors.
2. The Winner's Crime by Marie Rutkoski (The Winner's Trilogy #2)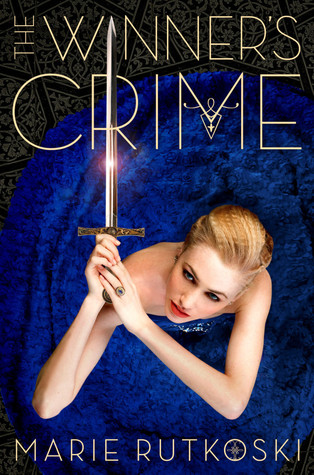 The sadness and betrayal I felt in this book, OH MY GLOB!!! I need the next book like last week. Because I swear if a hair is misplaced on my Kestrel's head I'll go bat shit crazy.
*DRUM ROLL* AND MY FAVORITE BOOK THIS YEAR GOES TO...
1. Six of Crows by Leigh Bardugo (Six of Crows #1)
This book was addicting, like marathoning Ouran High School Host Club on Netflix and forgetting what day it was good. Bardugo can write a book about the ingredients in Pringles and I'll still read it. Nadia and Mathias are my loves by the way.
Tell me what your favorite books were this year via Twitter at @LexusGreyland