Unraveling You Series by Jessica Sorensen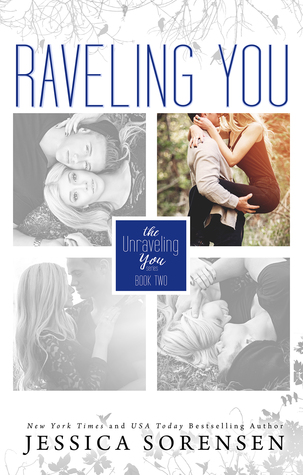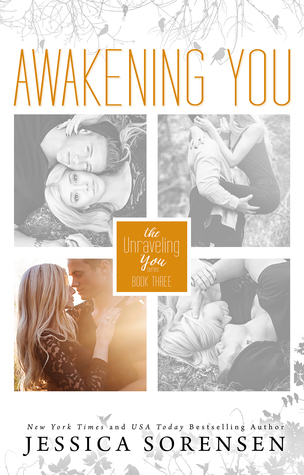 THIS REVIEW CONTAINS SPOILERS!!! YOU HAVE BEEN WARNED!!!
First off! You probably need to read and finish (which haven't finished yet) The Secret series. The some characters that pay some big parts in this series. Also this more the YA side so don't go in thinking hot hanky panky.
Unraveling You: This is the slow building of the book, we meet Lyric Scott (hmm last name sounds familiar?!) and Ayden Gregory. Ayden has been in social services since he's been rescued from a cult house where him and siblings have held. He meets Lyric when she comes over to his foster family's house with her parents to welcome him.
Lyric and Ayden are wonderful couple. They're adorable together and plus Lyric is just wonderful MC who isn't overly out done.
Raveling You: A good installment into the Unraveling You series. It's both heartwarming and heartbreaking. They're more than friends but, not in the relantionship yet, they're still facing Ayden's demons.
Ayden is still broken. Scared from a past he past he can't even remember. Lyric is a wonderful. One of Sorensen's best heroines. She just perfect for Ayden.
I think this book where they find out Ayden brother Felix is dead or it's the first one. They know it's from the Soulless Mileas. They're trying to close the cases that happened with him and his siblings.
Awakening You: Unraveling You series is lighter than most of her other series (The Secret isn't light my friends), it has its dark and emotional moments but it has its wonderful moments of Lyric. I love this girl. One of best character Sorensen has written.
Ayden goes on the Emotional Roller Coaster in this book. Trying to find his sister (oh yeah, she's not foster home she's with bat shit crazies!!!) and going to therapy for his PSTA (Post Traumatic Amnesia) to help find out more about his past. But his anchor is always Lyric. Our awesome cheerleader who always finds the light. GOD i'm in love with her... She's just plain amazing.
But this book makes strides not only in characters goals but also in plot.
what I think Ayden's tattoo looks like...
Inspiring You: This book went in different direction completely in the middle. Didn't see it at all. I thought the ending would be more climactic than what it was leading up to. Felt a little down. Wanted more action than what actually happened.
They do find Sadie (that was exciting yet kinda disappointing because you really don't find out what happens to her), Ayden goes out on tour!, and happily ever after.
People commenting on how this book wasn't very "sexual". First its YA, there is line you can't really pass in a book. Second it gets a little hot in the book more than most YA books.
Last Thoughts: To me book series is okay (I'm not a big YA fan anymore) seemed a little rushed and I wished the books were more long and detailed. This book series really was good. Worth reading if your fan of Sorensen's (which you should be) and please do read The Secret series before reading this for, you shall be spoiled (like I kinda was) while reading this series.
3.5 stars