On The Fence by Kasie West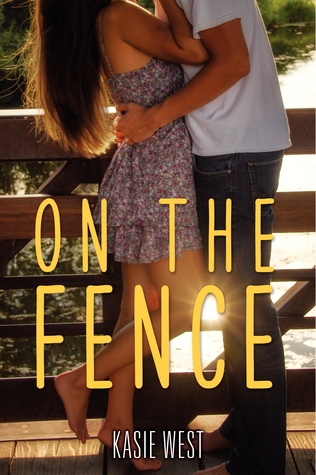 THIS REVIEW CONTAINS SPOILERS!!! YOU HAVE BEEN WARNED!!!
I enjoyed The Distance Between Us because of Caymen mainly. She's a very cool girl character. Charlie however seemed lacking. She was trying to be something else (but in the end she did add more femininity into her life) and confronting her feelings. Braden would do anything for this girl and she just keeps avoiding it like a cat avoiding water.
It did fall a little flat for me. Kept me entertained enough not to be DNF but still made me want more from it. Because come on, most YA rom-con lack in diversity and differences. They all follow the same love story plot line for being friends forever then relieving they LURVE (well Braden all ready loved our home girl) each other.
But, if your looking for a summery YA rom-con to read and don't care how predictable the ending is going to be please do read this one first then read The Distance Between Us. That one is much better.
2.5 stars