The Distance Between Us by Kasie West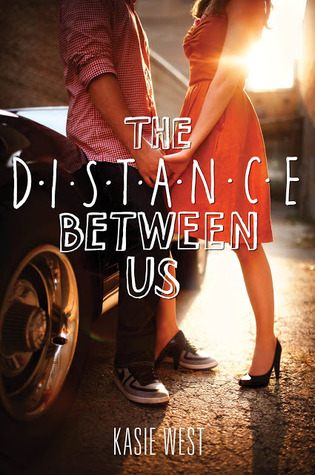 THIS REVIEW CONTAINS SPOILERS!!! YOU HAVE BEEN WARNED!!!
First time reading a Kasie West book. It was okay. The writing was nice and flowed together and this book surprisingly never got boring for me.
Now lets talk about our main character Caymen (Caymen?!? Wander where the author got that name from...pulling it out of magic hat). She was adorable, sarcastic(I loved it), and wasn't annoying or whiny. I enjoyed her very much as character. We need more witty girls like Caymen.
Xander (Alex or Hot chocolate guy) is okay to me. He's the hot-nice-rich guy to come sweep Cinderella off her feet (but Cinderella is Cactus and does whatever the hell she wants though).
But my favorite part of this book was the conversations. Here's a example:
"Is that your subtle way of saying you missed me last week?" "I've missed hot chocolate. I just think of you as the guy that brings it to me. Sometimes I forget your name and call you hot chocolate guy."
The ending was super cute and this is how I feel about Caymen and Xander.