Steadfast by Claudia Gray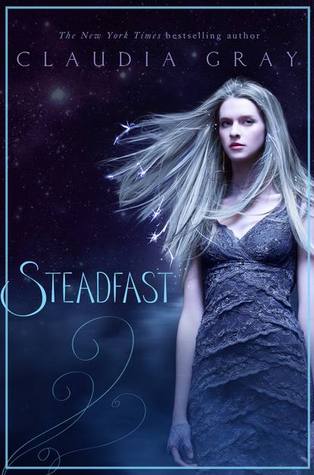 THIS REVIEW CONTAINS SPOILERS!!! YOU HAVE BEEN WARNED!!!
This book lead off only 36 hours after the first one, Spellcaster. We get the same cast of characters, some secondary characters get more spotlight. If you don't like alot of POV's then this wouldn't be the series for you.
Nadia, is an okay main character. Her heart is in the right place but, she doesn't make some best decisions. I understand she wants to help but, her plans almost seem lacking.
Book of Shadows (Goodwife Hale)
Now on to some characters in this book. We finally get more POV time with Asa (demon renting out Jeremy's body). Him and Verlaine are my favorite characters and OTP in this book series. Oh I could just read a book only about them. Now there connection felt like love, unlike Nadia and Mateo's.
I enjoyed reading this. Not one of my favorites by Ms. Gray, but; if you enjoyed her Evvernight series or Fateful you'll love reading Spellcaster trilogy.
3 stars