In the Shadows of Blackbirds by Cat Winters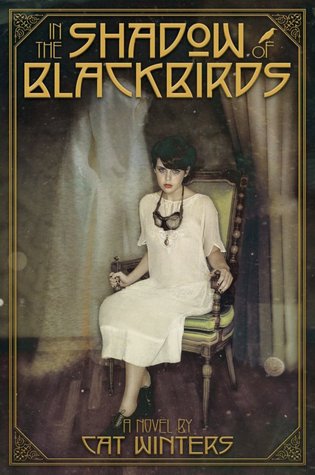 THIS REVIEW CONTAINS SPOILERS!!! YOU HAVE BEEN WARNED!
First off I'd like to put up this picture to show my true feelings:
Oh how I have felt the feels and the pulling out of my cardiac muscle but, alas I don't think Mrs. Winters would eat my heart (maybe the feelings though...)
This book was amazing! I liked to thank Ms. DeStefano (yes, the author of Wither and Perfect Ruin) for gushing about this book on the Twitter.
It follows the tale of Mary Shelley Black (I can't remember her true last name for, she is German she had to change it) and her journey in a flu plagued San Diego in 1918. Spanish Influenza. The thing that almost killed Edward Cullen but he got to be a vampire.
"why can't a girl be smart without it being explained away as a rare supernatural phenomenon?"
Mary Shelley is quite the character. A total B.A.M.F. and all around don't mess with her chick. But she also has her soft side, where she blushes about Stephen and how he truly loved her.
"We live in a world so horrifying, it frightens even the dead"
I might have nightmares of blackbirds of eating me alive. Or men pouring down acid my throat while I'm not mentally there. This book touches some hard subject matter like PTSD (I think it's call shockshelled or something).
So can't wait the The Cure for Dreaming, The Uninvited, The Steep and Thorny Way, and Slasher Girls & Monster Boys. I of course gave this book 5 stars.
"Don't ever worry what the boys who don't appreciate originality think of you. They're fools."