A Thousands Pieces of You by Claudia Gray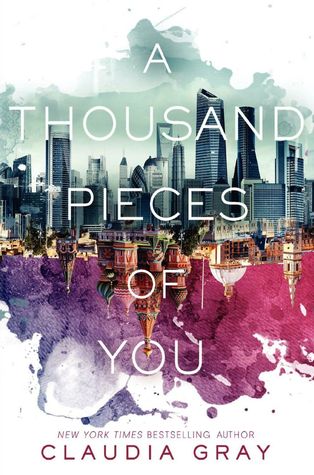 THIS REVIEW CONTAINS SPOILERS!!! YOU HAVE BEEN WARNED!!!
Can we just have a book just about Marguerite and Paul in Russia and living happily after and making cute babies and 2.5 cats!?! No? okay. Or book about Marguerite's parents and how they fell in love and *fangirl* faint.
But if you can tell from above, I love love, loved the part where they were in Russia. I fantasize about Romanov-era and the Anastasia movie and how I wish I had Russian in my ethnicity (nope, I got Polish).
First hundred pages were kinda bland just sayin' but, when it went into the dimenison of her being Grand Duchess and him a solider...
My heart was torn when Paul freakin' died saying (I think)=
'
"I would love you in any shape, in any world, with any past."
My heart was sobbing!
But after that it just went back to the plateau that finished the book.
Ten Thousand Skies Above You get ready I'm coming after you!!!
4 stars