Wicked by Jennfier L. Armentrout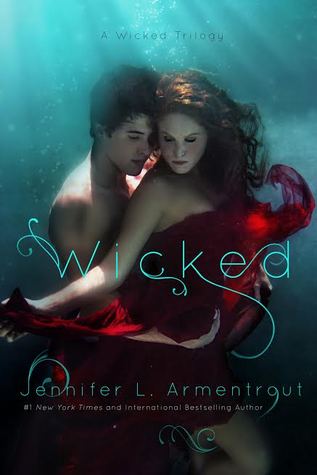 THIS REVIEW CONTAINS SPOILERS!!! YOU HAVE BEEN WARNED!!!
Oh how I enjoy a JLA book, especially her New Adult books. This one didn't disappoint either. I'm in love with all her characters except for some of the asshats that were in there.
Ivy Morgan: Now this girl is a total B.A.M.F, doesn't take no s**t from anybody let's them no that. Cough, cough high priority fairies. But I loved how she really came out to Ren, showing him who she was.
Ren Owens: As Bruno Mars says in Uptown Funk: Hot Damn!!! Because he be gorgeous and sexy and I'm so jelly of Miss. Ivy. Ren is ony pretty boy and has a very naughty mouth! I just enjoyed the chemistry between Ivy and him.
Tink: I want my own Tink. A snarky brownie who orders to many things off of Amazon. I loved the chapter where he and Ren had it out. That was so f**king hilarious.
I really can't wait to read Torn. So excited how things up after what Ivy finds out about herself.
4 STARS