Until We Fly by Courtney Cole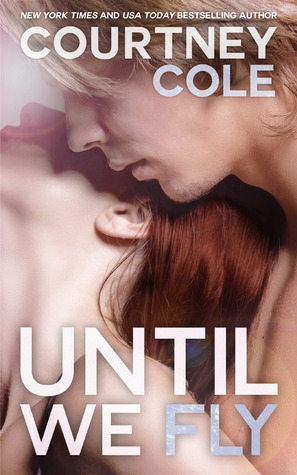 THIS REVIEW CONTAINS SPOILERS!!! YOU HAVE BEEN WARNED!!!
This book had some feels going on that made me judge the very disgusting horrible people we have in this world right now. I can almost read anything (can't do sci-fi, except for a books) but this book almost had me in tears. I have read some sad things in New Adult genre (one author, Sorensen.) but, Mrs. Cole is right up there with her in the sad feels.
Nora:
Redhead. Should I say anything else? Yeah, I will but I just have a soft spot for redheads. She is such a strong character to have gone though what she has. I love that she loves Brand with all her heart and soul.
Fluctuat nev Merigtur.
Brand:
Hot, brave, and military man. With a very big...heart! What did you think I was going to say? Well he's all around awesome guy who saved our Nora. Bless him. Iwas so happy that he punched her dad in the face. I wished he had the chance to punch his dad in the face, old mean bastard...
Kinda sad that this is the end of the series. I have truly enjoyed the Beautifully Broken series. I can say it has been one of my New Adult series to read.
4 stars