The Retribution of Mara Dyer by Michelle Hodkin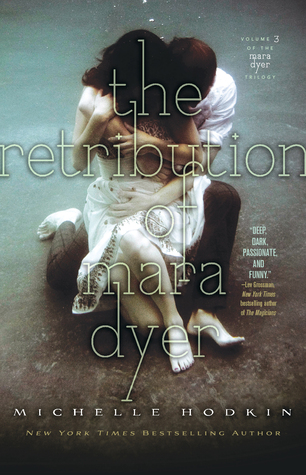 THIS REVIEW CONTAINS SPOILERS!!! YOU HAVE BEEN WARNED!!!
Holy moly guacamole! This book was so so good! I flew right through it. Scared the you know out of me at the beginning but then it scared me even more at the end!
But what made this book even more good were the pages 444 to 458 because oh my, oh my, Miss. Hodkin knows how to write those scenes. I could compare those to Mrs. Mafi's sexy scenes in her Shatter Me Trilogy but Miss. Hodkin added her own little twist to the oh so common metaphoric boring YA sex scene.
But I'm so glad Mara and Noah had their happily ever after. It was also interesting knowing Mara's grandma Mara history. It let use on to how her and Noah got their powers.
4.5 stars