The DUFF: Designated Ugly Fat Friend by Kody Keplinger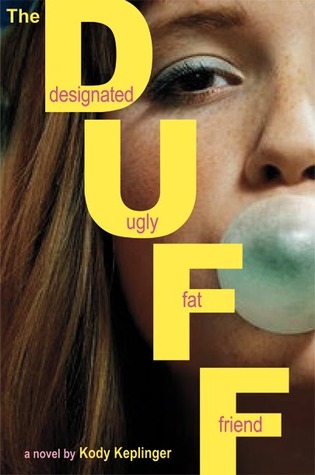 THIS REVIEW CONTAINS SPOILERS!!! YOU HAVE BEEN WARNED!!!
I enjoyed how this book was written by a teenager because you can just tell. Most YA contemporary don't put as many cuss words and some scenes like this book had. That I thought was wonderful because that how teenage girls usually think.
The only reasons I'm giving this book this rating is because of Bianca and this book was to short! Bianca I had a like dislike relationship. I just wished she admit she love-hates Wesley.
I have watched the trailer for this movie and it's really different...
2.5 stars