Snow like Ashes by Sara Raasch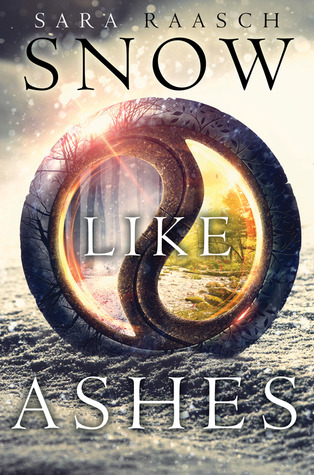 THIS REVIEW CONTAINS SPOILERS!!! YOU HAVE BEEN WARNED!!!
So glad I finally got my hands on this. It was amazing!!! The world building was on key even though, some people compare it to GoT. I wouldn't know since I've never seen GoT. I know, gasp! Anyways on to this high-fantasy of an YA book.
Meira: I love reading strong female POV's. Meira didn't disappoint. Even though she had her moments...King Mather...But over all a awesome chica. Because we find out she's actually "The Queen's" daughter so she has the magic. SURPRISE!!!
Mather & Theron: It was like a pissing contest between these two. It's like come on guys why can't you be Team Meira? But these two are some awesome guys for letting Meira be Meira and not dragging her down. I think I want her to be with Theron... or she can be a fierce single warrior (I was going to say lady but, Meira isn't a lady.)
There is a love triangle I know I know so atypical of YA literature. But these two guys are awesome. like awesome sauce...
THERON
MATHER
4 STARS