Best Kind of Broken by Chelsea Fine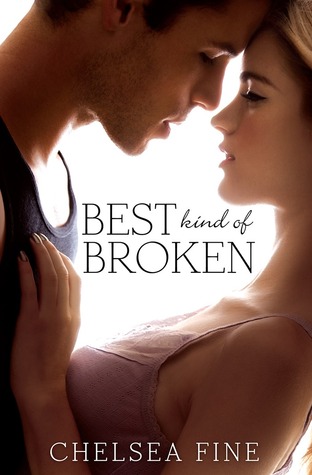 THIS IS REVIEW CONTAINS SPOILERS!!! YOU HAVE BEEN WARNED!!!
Oh how love this series! I read it out of order of course (didn't mean for that to happen) but I still enjoyed reading this book. This one is a little more how can I put it depressing than
Perfect Kind of Trouble.
But overall a good, strong NA book.
Sarah"Pixie:
Love this girl. She reminds me of me. I thought it was funny when she told Jenna about Matt saying "I love you" and how really deep down he really doesn't love her and she's trying to explain it. Pixie is my kinda female POV. I just enjoyed reading about her.
Levi:
I loved how he stood up for Pixie and always protected her. Just gave me the warm butterflies inside. Plus it didn't hurt when he had his shirt off half of the time.
Overall the book was great. That shower scene doe...
HOT DAMN!
Had me blushing to my ears. We got to see Kayla and Daren! I almost screamed when they came into the Willow Inn. Guess somebody has to go re-read
Perfect Kind of Trouble
again.
4 stars.
Thank you to InkSplingerPR for sending me a copy of this book to review!