The Winner's Curse by Marie Rutkoski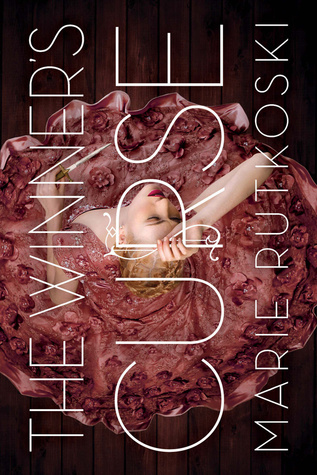 Got to say, favorite debut YA book and author *slow clapping*. Gosh, I love my high fantasy novel. Can't wait till March to get Winner's Crime. No one has time for that when your almost graduated from online college and then transferring to a school 50 miles away from home.
Anyways, The Winner's Curse is one of my favorite non-magic high fantasy novels. Not every fantasy novel needs to have magic or powers. This book proved it over and over again.
I love Kestrel. At the beginning she wasn't B.A.M.F material but at the end...Damn gurl! Show Arin what you made of! Don't dis the Shikamaru of high fantasy. I had to put that in there. She reminds me so much of Shikamaru, except for hating to do things.
Now, that ending. a sword through the heart and few other places because, that was a killer. Bet Arin didn't see that one.
"You don't, Kestrel, even though the god of lies loves you."
I'm giving this book: 5 stars, Beautiful Covers of 2014, and Favorite Books of 2014.