The Evolution of Mara Dyer by Michelle Hodkin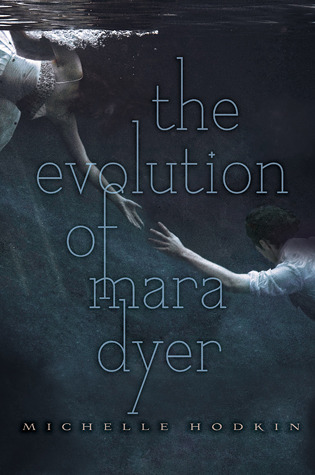 THIS REVIEW CONTAINS SPOILERS!!! YOU HAVE BEEN WARNED!!!
This book scared me a little bit... Like really bad. But it was so good that I had to finish it! Mrs. Hodkin knows how to write a good sequel. No B2S, no repetition, and I'm finally starting to love Mara a little bit more.
This whole book put me on roller coaster of emotions. I felt like Mara myself. How she wishes could just tell people she's seeing Jude and he's living, breathing, creeping machine out to get her.
Now let me talk about, Jude. Dang boy you have some really issues. Like I don't know...HOW THE HELL ARE YOU HERE!!! Be scarring the pants right off of me with all your killin' of people and the cute fluffy critters.
Favorite parts of the book were of course Noah. When Noah showed up smile on my face. When he spoke, I smiled. Even when he was just a thought in Mara's head, smile. And when he went to the "retreat" to be with Mara, he became my Prince Charming,
I'm giving this book 4.5 stars.