Cruel Beauty by Roemund Hodge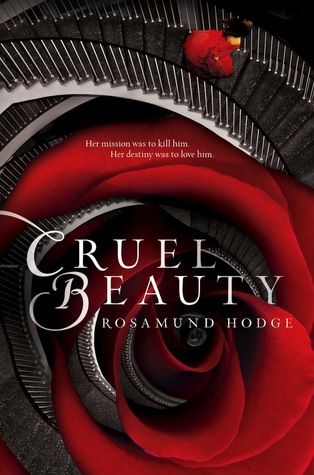 THIS REVIEW CONTAINS SPOILERS!!! YOU HAVE BEEN WARNED!!!
I liked this book. Very much enjoyed all the mythological aspects that were intertwined into this book (especially all the Greek stuff). I'm a junky for that. But for me what I really didn't enjoy was the ending.
Yes the ending. Last hundred pages and I was ready put the choke hold on freaking Astraia or anybody who wasn't Nyx or Ignifex. I couldn't stand any of the other characters. I thought they all needed punches in the face. That's very childish of me but, that's my opinion.
I think I would've enjoyed this book more if it was NA. I think some YA should be NA *cough* Katie McGarry* cough*. I just like the sexy times in books. This had tension in the book but, not so much umm... *cough,blush* second to third base action *cough,blush* in it. But that tension thou...hey, hey, HEY!!!
Enjoyed this read except the ending. But can't wait for:
Crimson Bound.
Suppose to be a companion novel. I'm giving this book:
3 stars.