The Unbecoming of Mara Dyer by Michelle Hodkin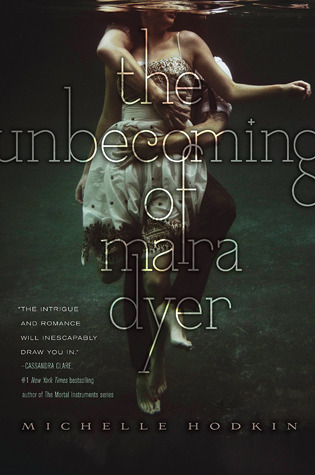 THIS REVIEW CONTAINS SPOILERS!!! YOU HAVE BEEN WARNED!!!
I thought I wouldn't enjoy this book but, I actually did. I couldn't stop reading. This book does mess with your head. Some of the chapters ended really cliffhanger-y. I kept wandering what was going to happen.
I can see why everybody loves Noah. British, handsome, British, and did I say he was British. I want my own Noah. Minus the hearing everybody's feelings and ailments,
I have love/hate relationship with Mara. I love how strong and dependable she is but, I dislike how she thinks she has do everything on her own.
I'm giving this book 4 stars and spot on Beautiful Covers of 2014.