In the Afterlight by Alexandra Bracken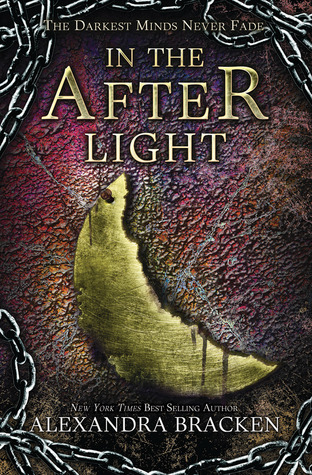 THIS REVIEW CONTAINS SPOILERS!!! YOU HAVE BEEN WARNED!!!
Oh the feels that have happened in this book and actually the whole trilogy. It was like a roller coaster of emotions.
Book starts off where Never Fade left. Their headed to the Ranch to re-group and finally take down the president. Everyone except (Alban, Cate, and Ruby) still don't know Cole was a Red. Yes I said "was". Our bad Southern boy died. That was a punch in the heart. I kept tissues at the ready while finishing that chapter. Once again, Liam and Team Reality about how he lost Cole in the raid.
Now on to some happier news, I got a new ship! Chubs and Vida. I love it so much. The B.A.M.F. and Grannie make a wonderful couple. I loved how flustered Chubs when Ruby and Liam walked on him and Vida. Vida was like "Yeah, I tapped that. So, what?" Vida is my spirit animal.
I don't want to spoil anymore of the book so, I'm giving it 4 star and the trilogy 4.5 stars.