Rowdy by Jay Crownover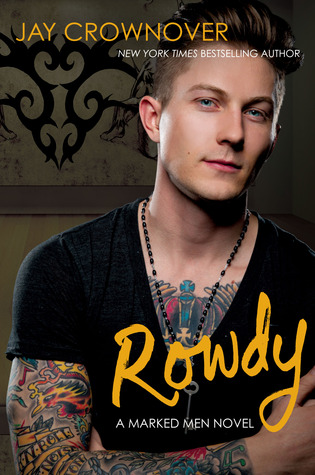 THIS REVIEW CONTAINS SPOILERS!!! YOU HAVE BEEN WARNED!!!
I know I said I would wait till this came out on the 21st to give a full review but, I couldn't wait! I got this as an ARC and I almost flipped my shit when I got it in the mail. I literally screamed when I opened the package.
Anyways on to this masterpiece...SO GOOD!!! I love love love me some Rowdy and Salem. Favorite Marked Men OTP. I love their chemistry. You could feel the tension seeping through the pages. But
when you get to good bits in the book...DAMN. Hold on to your seat. Like Rowdy said, "Well, hot damn. Time to saddle up." And he was wearing a cowboy hat in that scene.
No more spoilers! But this book does come out on October 21st and you can pre-order this book at:
I of course gave this book:5 STARS
Remember to leave reviews for this book on Goodreads and/or your blogs! It really does help authors out!