Opposition by Jennifer L. Armentrout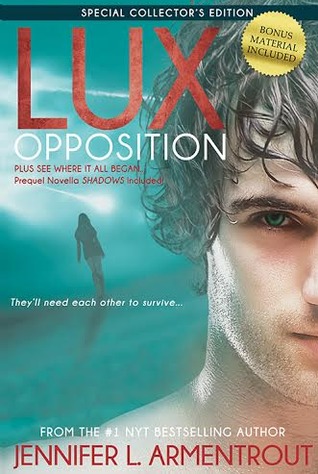 This going to be a sweet short review...I liked the book and end well and made feel the feels but, it just missed the note for me. Nothing surprised me or anything. I love JLA's books and there always amazing like this series is. It just seems like I'm the only one that didn't seem to love it love it. Makes sad. Because I shipped the Daemon-Katy love boat since book 1.
The ending left me smiling and thinking "that is what they would say to each other". Those perverted kids, you got to love them. Daemon and Katy snarkiness always makes me smile. And their moments where they truly feel like they found the one.
I'm giving this book 3.5 stars and 4.5 stars for the whole series.