Deliverance by C.J. Redwine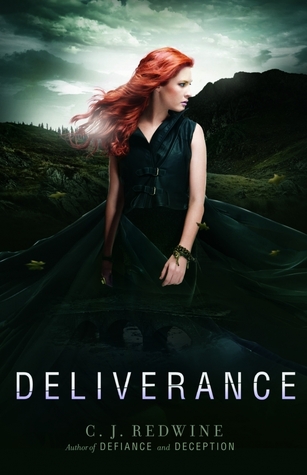 THIS REVIEW CONTAINS SPOILERS!!! YOU HAVE BEEN WARNED!!!
I should have re-read this series before just hoping into book 3. Because I almost what happened in the ending of Deception. I'm going to be honest, first half of this book was boring. I like traveling in books but the traveling in this book drove up the wall. I know Logan was trying to be a hero and save Rachel but, he didn't save her. SHE DIDN'T DIE! Don't worry, she be a total B.A.M.F. and take care of herself. She had some questionable moments(threatening some who HAS the weapon and you don't wasn't a brilliant moment) but over all she is a hardcore character.
I think this series a underrated YA series. There is no insta-love(because they already loved each other in the beginning) and no and I mean NO horrible love-triangles. Plus this is a dystopian-fantasy high breed.
Over all I give this book a 3.5 stars and the series a solid 4 stars.