The Queen of the Tearling by Erika Johansen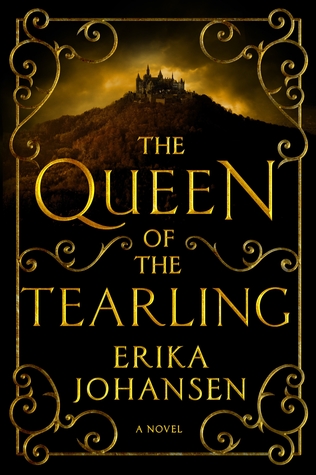 THIS REVIEW CONTAINS SPOILERS!!! YOU HAVE BEEN WARNED!!!
My first advise to reading this book, DON"T READ IT!!! Unless you want your hopes and dreams crushed of course than go ahead...
I thought this book would good, high hopes that were crushed. Kelesa gets the worst female POV right next to Anastasia(yes I did read 50 SoG) and Norah. GOD!!! My dislike for her is strong. Body shaming is not cool in my book. Because I'm fluffy and I know it and I rock it, but she's like I'm so plain Jane won't have love and blah bla blah! Then there's Fetch cause you know he's such a "FETCH" ha-ha! I'm so funny!
Traveling is the main subject of the book, like the Wizard of Oz without the red shoes. We don't get to the castle till 250 pages or something?!? The best part of this book is when it ends.
My questions for the author: Why multiple POV's? Is this dystopian fantasy, historical, I'm not quite sure what the genre is. And finally, please kill of Kelsea and make the Mace the king.
I'm giving this book: 1.5 stars.