One Past Midnight by Jessica Shirvington
OR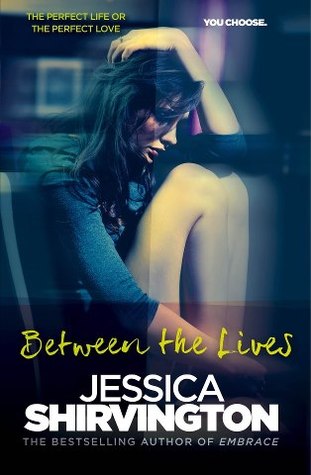 THIS REVIEW CONTAINS SPOILERS!!! YOU HAVE BEEN WARNED!!!
First, I like the Australia cover(right) better but I like the U.S. cover font better. U.S. edition just come out in July but, I have been wanting this book since it came out in May of last year in Australia.
I think anything Mrs. Shirvington writes is gold. I loved her Violet Eden Chapters(got a post on the underrated YA books). This book follows Sabine who lives two different lives. At midnight she shifts between a poor girl to a rich one. But when she turned eighteen she noticed some of her physical changes go with her to the next body. So she starts doing experiments to see what would work and she ends up in a mental ward.
Now let me talk about Ethan. Damn, he be good lookin' guy. Dark hair and dark blue eyes. He's one of the nurses at the hospital and takes care of Sabine. They start hanging out and getting to know each other better. In Sabine other life, where she's rich she has a boyfriend named Dex. One night she tells Ethan in her other life she and Dex are going to "get it on". He says no don't because you don't love him and I love you and all that gooie muchie stuff.
Well when it comes to that night and Sabine says no to Dex he goes ape shit and beats her up. Her older brother Ryan comes to rescue. When Sabine goes back to her other life, her and Ethan have sex and say I love you to each other.
The next day, Ethan doesn't come to work or the next. Dr. Levi tells her Ethan died on Monday because he's been dealing with Hodgkin's lymphoma. She's mad that he didn't tell her and told her to believe in life. I'm not going to talk about the ending though because that's my little secret that I want to keep to myself.
I gave this book a spot on my Favorite Books of 2014 list and: