Heir of Fire by Sarah J. Maas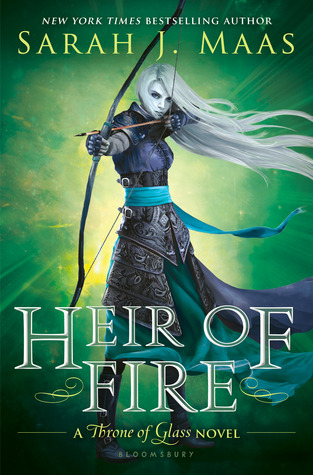 THIS REVIEW CONTAINS SPOILERS!!! YOU HAVE BEEN WARNED!!!
So many feels happening in this book. R.I.P Sorscha(p. 547)
Loved that girl, so amazing...Another amazing girl is Manon. Dang girl, don't want meet you in a dark alleyway. This book also had the feels. Like major ones like watching the the season 3 finale of Legend of Korra. Yeah those "kind". Where you just want to sit in bed and blog about it...hmm...
Also we got introduced to Tattooed-Sexy pants Rowan. Oh, Rowan how I wish you were real...
If you have finished the ToG and CoM get on the bandwagon of HoF and start reading! Like right now would be good time. I gave this book:4.5 STARS