Graduation Day by Joelle Charbonneau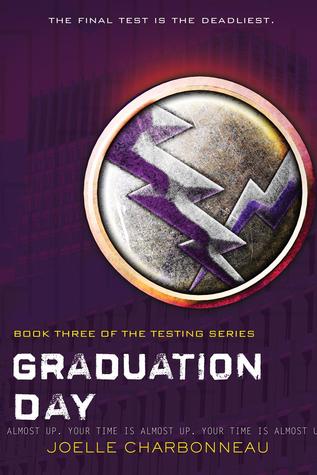 THIS REVIEW CONTAINS SPOILERS!!! YOU HAVE BEEN WARNED!!!
You either loved this series or had disliking for it has a whole. I loved the first book, second had B2S, and this one was like Requiem and Allegiant. Lackluster and boring. I thought I could finish this on the way up to St.L, nope. nada. nothing.
This book was more like everybody you thought wouldn't die, did die, and the ones you wanted also died. So I think the appropriate title would be:Killing Day. Like always, Cia is monotone, flat, and a know-it all. I liked it in the first book but, it got it old in the second book and this one also.
The only character I truly enjoyed was Raffe but, I think he died. No-no he didn't die thank your favorite deity. But everybody else I didn't truly care for so, I wasn't sad that they died.
Last few pages seemed rushed and like it was teaching me something instead of being like a story. Don't get me started on the end of the story. It seemed like a cliffhanger. "And there is so much still for me to do." No Cia, you don't need to do anything except make cute babies with Tomas.
I give this book: