Days of Blood and Starlight by Laini Taylor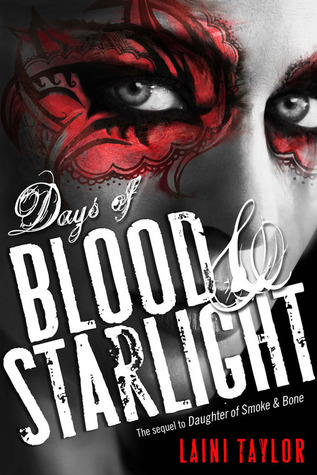 THIS REVIEW CONTAINS SPOILERS!!! YOU HAVE BEEN WARNED!!!
How in the hell did I give the first book
5 stars
and this
2 stars
you ask?! Try reading the first 250 pages without banging your head against the wall from boredom and ennui or getting the biggest info dump of your life. Plus I couldn't keep up with all the fucking different POV's. Seriously there was at least 7 to 10 in this book. Thank who ever you believe in that Zuzana had a POV in this book. She saved it for me. Hoping,
Dreams of Gods and Monsters
will be hell of alot better. I give this book disappointingly
✯✯
stars...