Fire with Fire by Jenny Han and Siobhan Vivian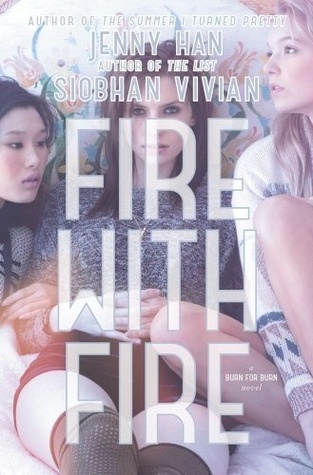 THIS REVIEW CONTAINS SPOILERS!!! YOU HAVE BEEN WARNED!!!
Oh my glob...This book was amazing! I thought I would've had a hard time getting back into since it has been a year since I read the first one. But no Miss.Mary (sorry!) it was like going down water slide into Ansel Elgort arms. Now here comes the spoilers...What the fuck is up with
MARY?!?!?!
Is she dead or am I crazy? This book is like 90% contemporary and 10% WTF just happened. Like the last 20 pages and Mary's chapters were like
"turning back to page and re-reading and re-reading to make sure I didn't read it wrong".
But I have to give around of applause for these ladies, you couldn't tell who wrote what. Can't wait Ashes to Ashes but...THEY CHANGED THE COVER!!!!! I'M SO P'OED! Over all this book reminded me of
Carrie
and
The Crucible
. I gave this book: