The Coincidence of Callie & Kayden by Jessica Sorensen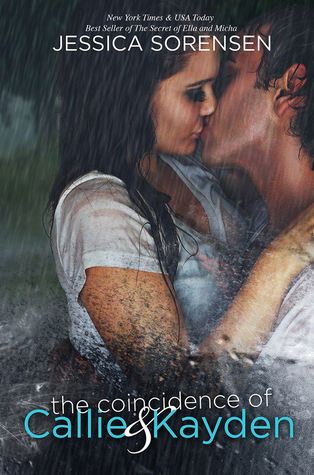 THIS CONTAINS SPOILERS!!! YOU WERE WARNED!!!
First of all let's look at the cover. There is a scene in the book that's deals with all this mouth to mouth in the rain!!! This book over all is really good. I'm surprised how much it reminds of *LHA book with a big heaping splash of sexy goodness. Kayden is football player who may (or not) a cutting problem. Callie was raped (and not trying to sound mean but, almost every NA girl protagonist has been raped or sexually assaulted or something) by her brother's best friend. I thought it was creep old guy or relative! That was a surprise. The end of this book made me gasp and the epilogue was "WHAT THE SHIT JUST HAPPEN HERE!!!" can't believe the mom is protecting that sorry ass motherfucker. I give this book 5 STARS!!!