Allegiant by Veronica Roth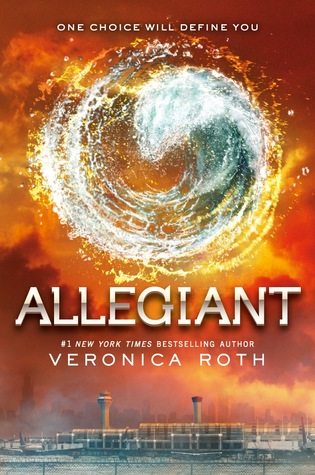 THIS REVIEW CONTAINS SPOILERS!!! YOU HAVE BEEN WARNED!!!
I kinda knew but, I didn't know but, PEOPLE SHE'S DEAD. YEAH THE BIG KAHUNA, BEATRICE PRIOR HERSELF DIES. I wish she had a bitch moment and let Caleb died. I know how horrible but I don't give a flyin' fuck! But then I read the scene where David shuts her and she see's her mom and the light at the end of the tunnel. I was complete sob fest after that. I'm thinking over in my head "What's Tobias is going to think" then he collapses about hearing it and I cry again! Last 20 pages I hated. I didn't need those to tell me over and over again that TRIS is dead. I could have also gone without the the two POV's. Four(Tobias) is the biggest pansycake person. He's not brave and he kept trying to change his own fears but wouldn't try to face them. He kept complaining that he wasn't a Divergent boo-hoo! When ever I had to read a Tobias chapter I was like "oh, shit another chapter of his whiny bullshit on a burnt cracker!" This book gets ✮✮✮.